Three Requirements for Graduation
Students in the YCCS Program will be awarded a Bachelor of Arts degree from the College of Urban Science at the time of graduation. To graduate from the program, you must meet the following three requirements. Please also note that the minimum period required for graduation from the program is four years.
•

Earn at least the minimum amount of credits for each course category indicated in the YCCS Program Curriculum and Requirements Table below, for a total of 124 credits or more, as well as completing all compulsory courses.

•

Have a GPA of 2.0 or higher for the required credits.

•

Present your graduation research project and successfully defend it.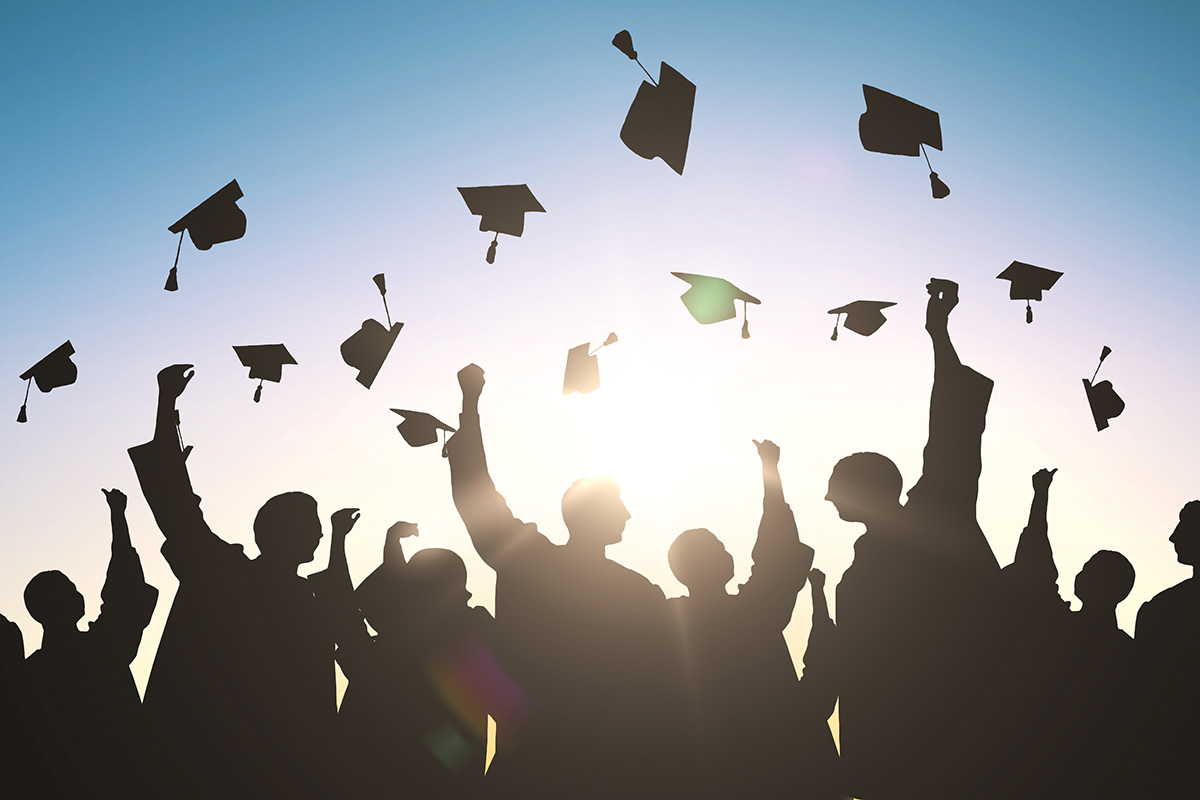 Curriculum & Requirements Table
YCCS Students must earn at least 124 credits in total and the minimum amount of credits set by each course category and/or element as well as successfully completing all compulsory courses. You can learn about the characteristics of each category and element of courses from here.
Categories of Education
Elements of Education
Credits
Japanese Language and Cultural Perspectives
Japanese Language
8-24*
Cultural Perspectives
6
Global Common Competencies
Cross-Cultural Competencies
12
ICT and Creative Competencies
16
Innovative Business Competencies
16
Specialized Competencies in Collaboration, Leadership and Facilitation
26
Fundamentals of Urban Sciences
4
Major and Minor Studies (Three Areas)
Major

There are 3 areas:

1) Urban Cultural Creation (UCC)

2) Urban Social Management (USM)

3) Urban Creative Technologies (UCT)

Select one as your Major and other two becomes your Minors. Double Major is available.

16
Minor I
4
Minor II
4
Graduation Research Project
12
Total
124 - 140
* In principle, students need to earn 24 credits from Japanese Language. However, some may be allowed to earn less credits, depending on their proficiency in the Japanese language. Details will be given after admission.
Sample List of Courses
Here is a sample list of courses. Although some courses are offered exclusively for YCCS students, most of the courses are open for Japanese and international students, including exchange students from international partner universities of YNU, too. A course registration guidance will be given by the academic advisor at beginning of each term, with the latest timetable. To learn about each course in details, please check the online syllabus from here.
Japanese Language
Course Name
Course Instructor(s)
Credit(s)
Japanese language courses of student's choice
TBD
(8-24)
General Education courses of student's choice
Cultural Perspectives
Course Name
Course Instructor(s)
Credit(s)
Multicultural Practice
YAMAMOTO Yasuo et al
2
Multiethnic Japan
HASEGAWA Kenji
2
Yokohama Studies
2
Cross-Cultural Competencies
Course Name
Course Instructor(s)
Credit(s)
Elements of Linguistic Knowledge
YOSHIDA Shohei
2
Business Communication and Emotional Literacy
TAKEUCHI Kamihito
2
Facilitation and Management with Emotional Intelligence
2
Multicultural Conference A (Arts & Culture)
SUZUKI Masahisa et al
2
Arabic Language and its Culture
YOSHIDA Shohei
2
ICT and Creative Competencies
| Course Name | Course Instructor(s) | Credit(s) |
| --- | --- | --- |
| Advertisement Art A | SHIOTANI Kumeo, SUZUKI Masahisa | 2 |
| ICT Project | ATOCHE Gustavo | 2 |
| Modeling with Statistics and Meta-Data | KASHIWAGI Yoshiki | 2 |
| Cyber Studies | NAGANO Hiroshi | 2 |
Innovative Business Competencies
| Course Name | Course Instructor(s) | Credit(s) |
| --- | --- | --- |
| World Legal Systems and Management Philosophy | ARAKI Ichiro, SUZUKI Masahisa | 2 |
| Business Planning and Proposal | HOSOYA Isao | 2 |
| Business Planning with Accounting and Finance | KASHIWAGI Yoshiki | 2 |
| Business Planning with Intellectual Property | WATANABE Tomoko | 2 |
| Business Problem Solving and Project Management | HOSOYA Isao | 2 |
| Life-Long Planning and Global Career Design | TAKEUCHI Kamihito | 2 |
Specialized Competencies in Collaboration, Leadership and Facilitation
Course Name
Course Instructor(s)
Credit(s)
Public Relations for Entrepreneurs
SUZUKI Masahisa et al
3
Business Planning with Accounting and Finance for Entrepreneurs
3
Business Promotion Consultation for Entrepreneurs
3
Leaderships and Facilitation
3
Plorblem-Solving and Project Management for Entrepreneurs
3
Leading and Teaching Internship A
3
Fundamentals of Urban Sciences
Course Name
Course Instructor(s)
Credit(s)
Urban Science A
Omnibus lecture series
2
Urban Science B
1
Urban Science C
1
Urban Cultural Creation (UCC)
| Course Name | Course Instructor(s) | Credit(s) |
| --- | --- | --- |
| Animation Culture | SUGAWA Akiko | 2 |
| Cinema and Politics in Japanese Contexts | CARPENTRAS Fabien | 2 |
| Modern History of Japan | PARK Sang Mi | 2 |
| Nuclear Issues Through the Translation of Hibakusha Accounts | TAKAHASHI Hiroshi, HASEGAWA Kenji | 2 |
| Urban Social Issues in Japan | SAITO Asato | 2 |
| Comparative Japanese Subculture Studies | RIVERA RUSCA Renato | 2 |
Urban Social Management (USM)
| Course Name | Course Instructor(s) | Credit(s) |
| --- | --- | --- |
| Accounting Topics for General Management | BRISON Stuart | 2 |
| City Marketing and Tourism | THORNTON Takeshi Arthur | 2 |
| Microeconomics I | MIZOGUCHI Tetsuro | 2 |
| The Business of Mobility | MARINOV Mihail | 2 |
| International Economics Ⅰ | AIDA Takeshi | 2 |
| International Trade Policy Ⅰ | PARSONS Craig | 2 |
Urban Creative Technologies (UCT)
Course Name
Course Instructor(s)
Credit(s)
Prospects of Arch, Infstr, Eng & Ecosystem Sci
Omnibus lecture series
2
Prospects of Chemistry, Chemical Eng & Life Sci
2
Prospects of Maths, Phys, Elec Eng & Comp Sci
2
Prospects of Mechanical Eng & Materials Sci
2
Advanced Digital Communications
2
Graduation Research Project
Course Name
Course Instructor(s)
Credit(s)
Practice with Creative-City I
TBD
2
Graduate Thesis I
2
Graduate Thesis Seminar I
2